This is the Native American Spirituality of the Nation Of Acadian Metis Indians which is based on the Spirit Animal Totems.
It is based on the nine spirit animals, the two guardian animals and the birth date maternal animal spirit.
Our life is a journey with a purpose. Through our spirit animals, we learn this destination and are guided to it through the power of the spirits of our animals.
The Vision-Quest, the Sweat Lodge, the Power Shield, the Sun Dance, the Moon Dance, the countless other ceremonies and rituals are used to manifest our links to these animal spirits.
We do not have Shamans or Medicinemen, but Spiritual guides and healers who use the power of their own animal spirits to carry out their divine tasks amoung our people.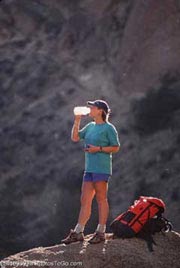 RELAX ! Take your time, the journey will be long and difficult, but, like the early native american explorer, you will reach your destination because the spirit animals will be your guide.